Overview of the Nexus App
Step 1

The Home Screen for the app has 5 main icons for each section. The first icon takes you through the to Single Machine Configuration screen.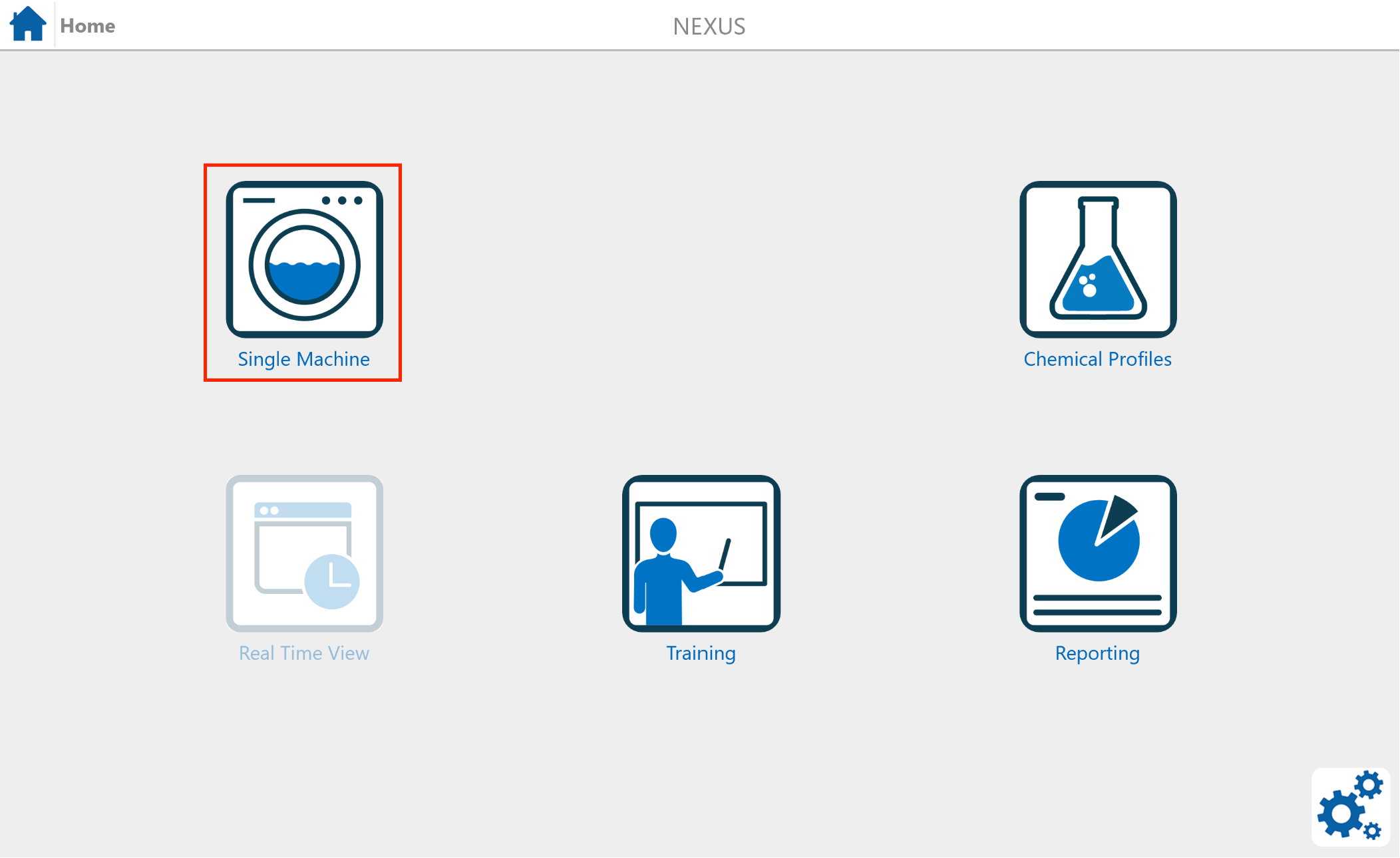 Step 2

The next icon is the Chemical Profiles where you manage and setup customer chemical profiles.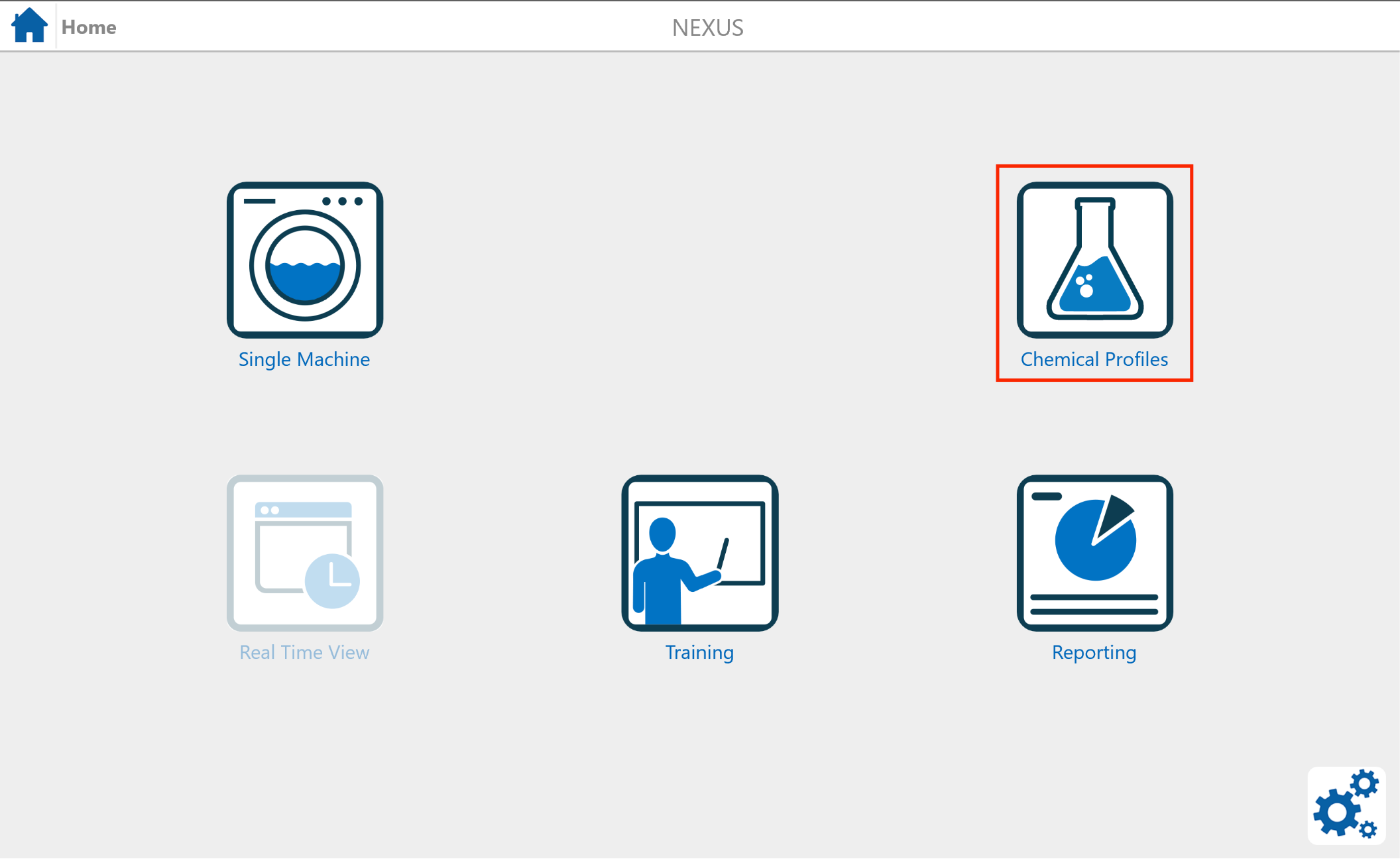 Step 3

The next icon is Real Time View which is coming soon.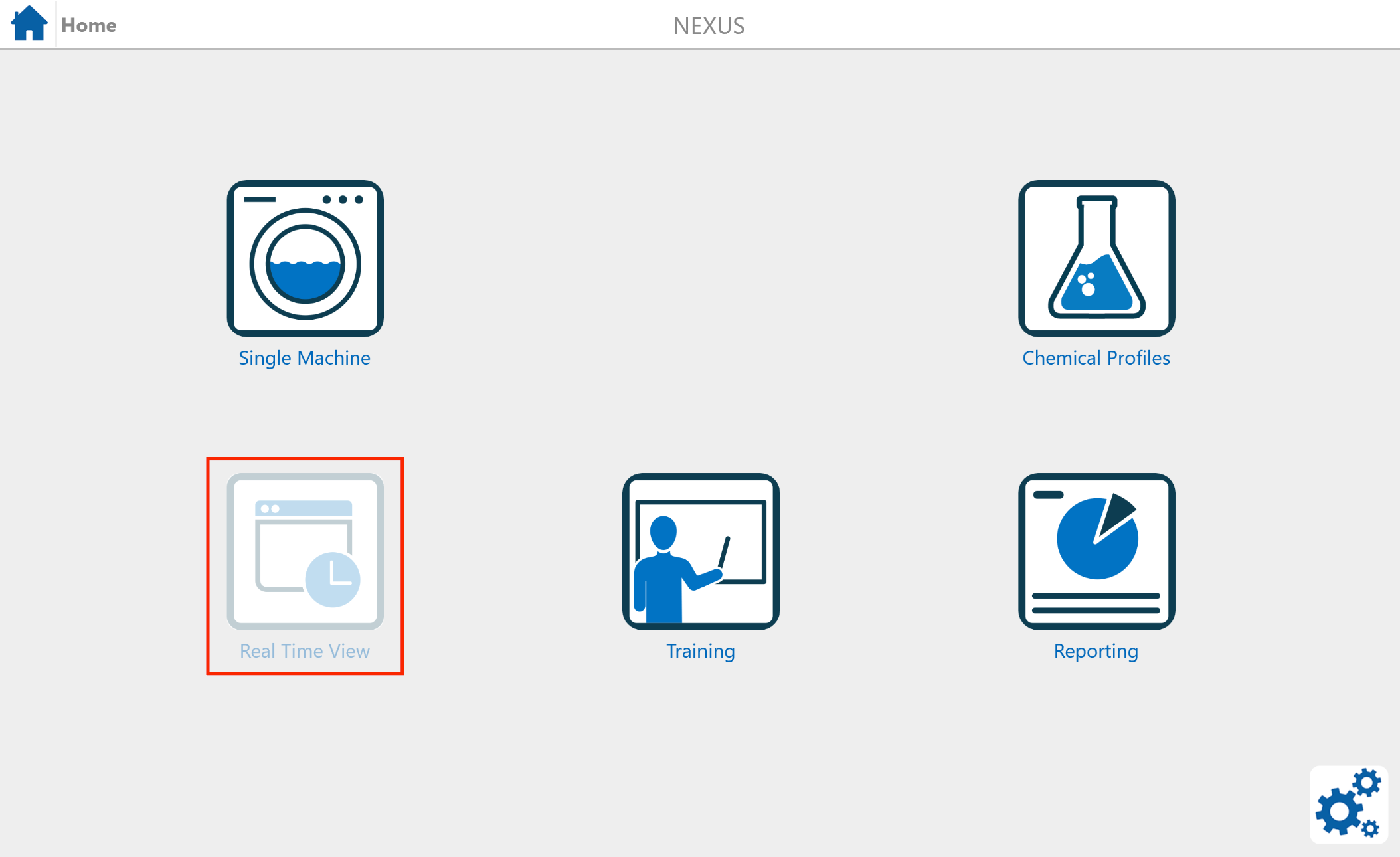 Step 4

The next icon is Training which will link you out to our new Knowledge Base system.
Please note – This will require an internet connection. It can also be accessed on your mobile if required.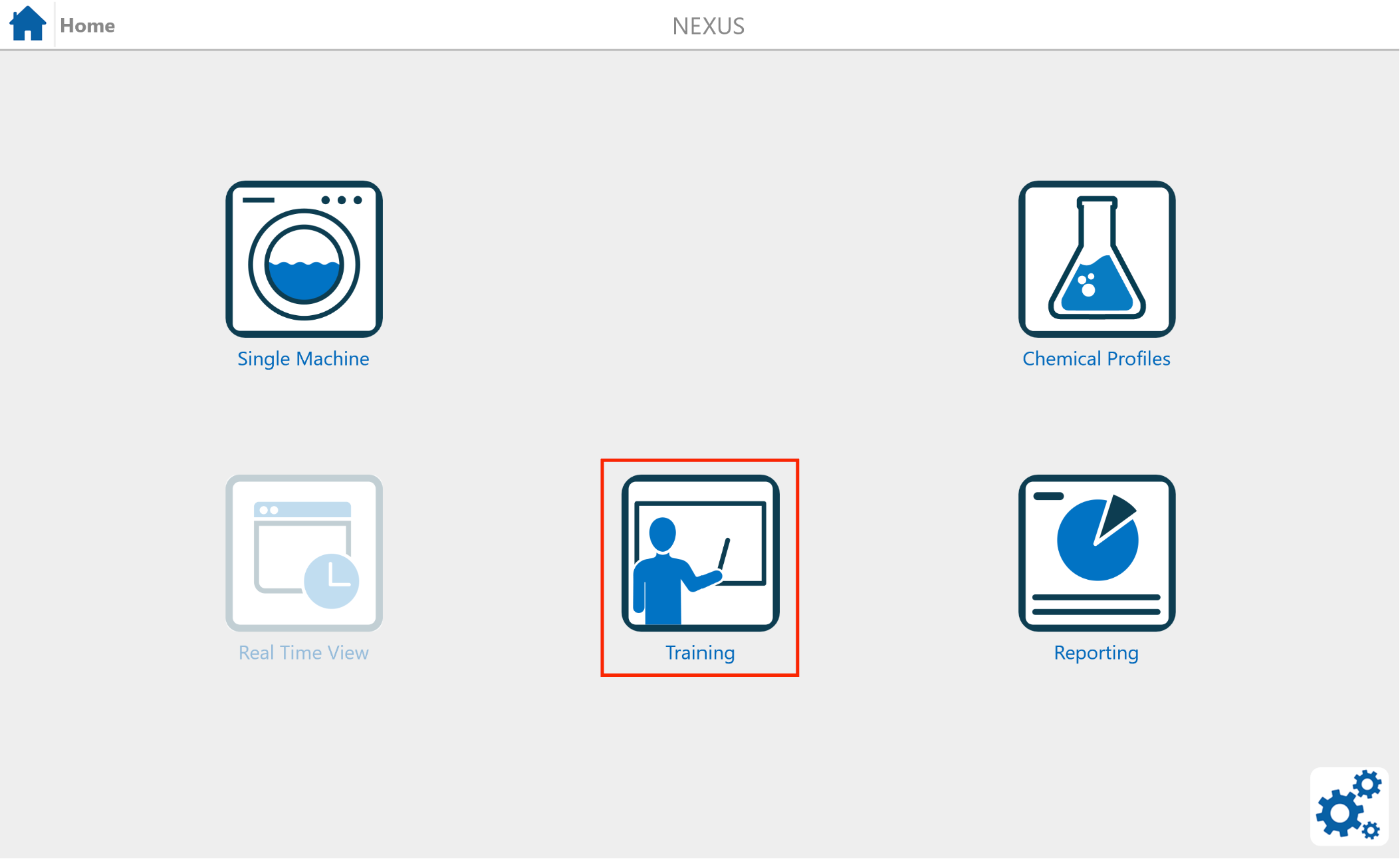 Step 5

The next icon is Reporting where you can run reports for connected units.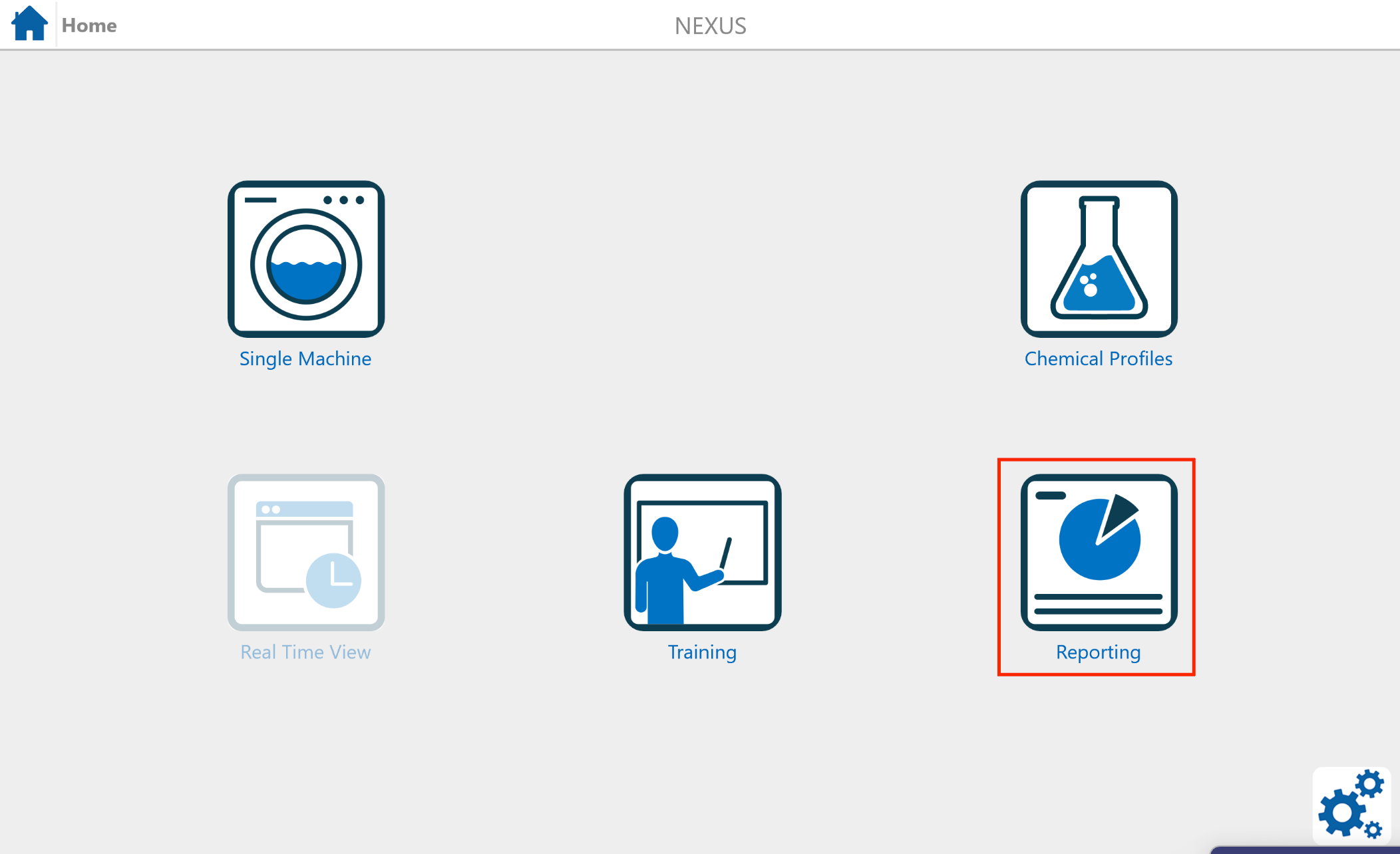 Step 6


For app settings (such as network and language) press the Settings icon in the bottom right corner.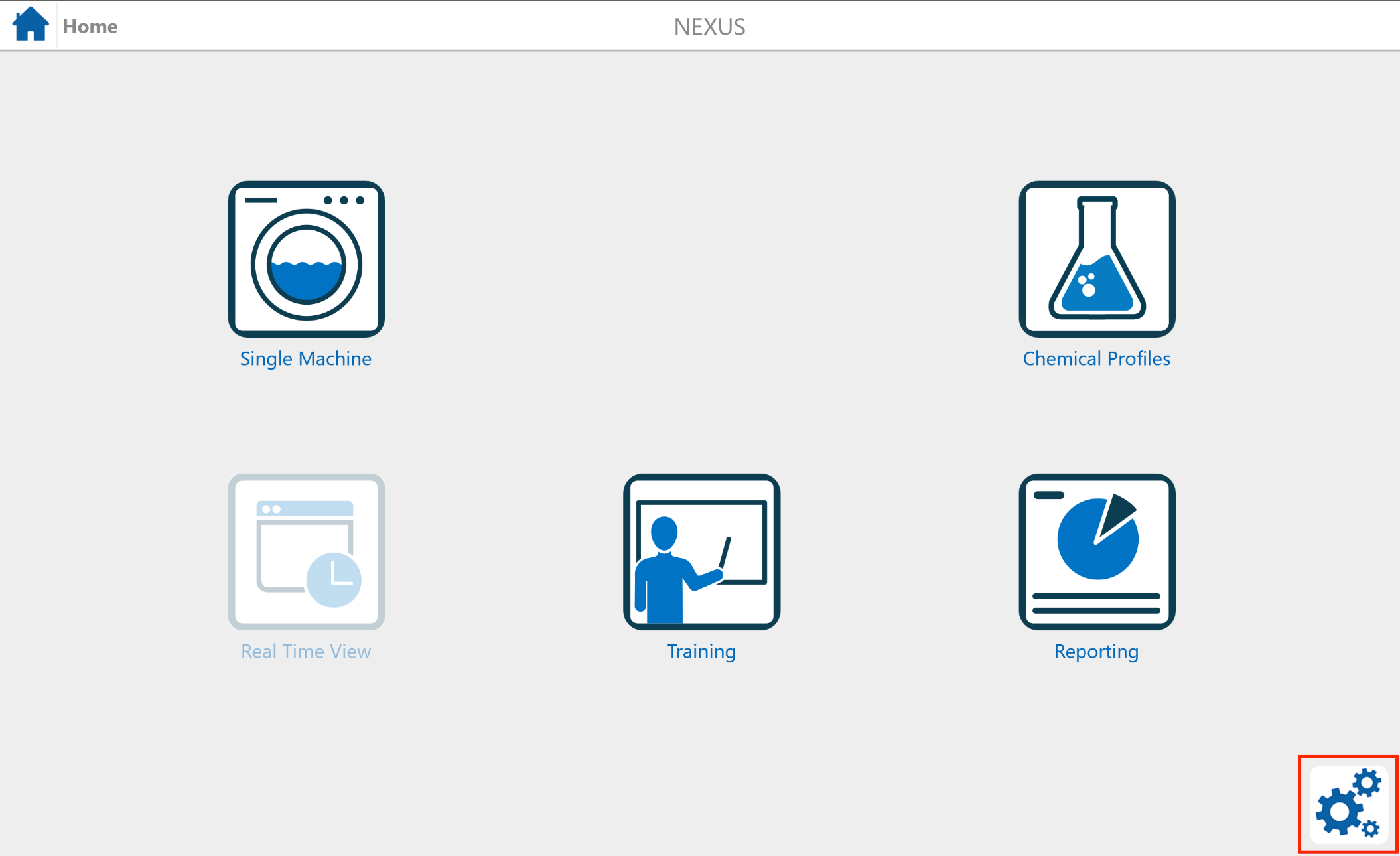 Step 7


If you want to navigate back to the Home Menu from another screen in the app. Press the Home icon seen in the top left.