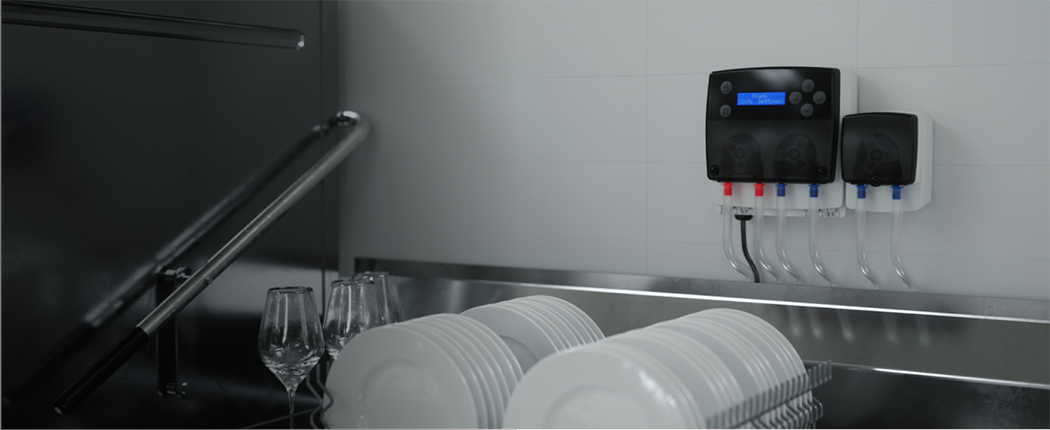 Spotless results with
dishwash dosing solutions
Essential for safe and efficient commercial
environments. Our dosing systems can help
improve dishwasher performance and extend
the lifespan of drains, reducing costly repairs.

DrainWatch drain dosing
Preventing the build-up of grease, fat and oils in drains and grease traps is straightforward using DrainWatch, our durable and reliable drain dosing system. Suitable for indoor and outdoor use, the dosing unit delivers chemicals at timed intervals, and is programmable for up to twenty times a day.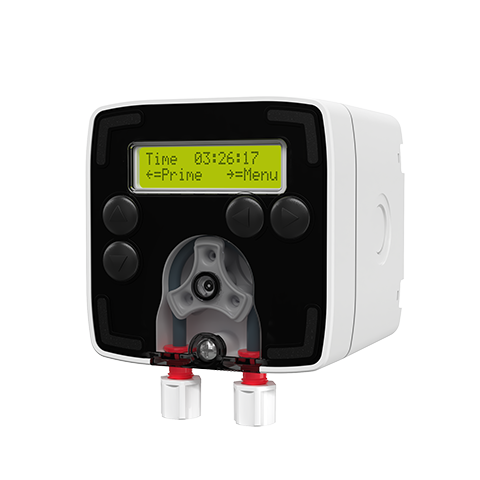 Quantura dishwash dosing systems
Quantura Dishwasher dosing systems for commercial environments deliver exceptional cleaning results and extend the lifespan of your equipment.

Our reliable peristaltic pumps dose detergent and rinse aid for spotless glassware, crockery, and cutlery. Suitable for use in a wide range of commercial dishwashers, including under-the-counter, single tank, conveyor, and glass dishwashers, they are perfect for hospitals, restaurants, and educational facilities.