How to improve kitchen hygiene in the current climate
With the spread of harmful bacteria and infection at the forefront of concerns, the hospitality industry needs to ensure hygiene is one of the top priorities. Not only for the businesses reputation and for customers' and staff's health and wellbeing.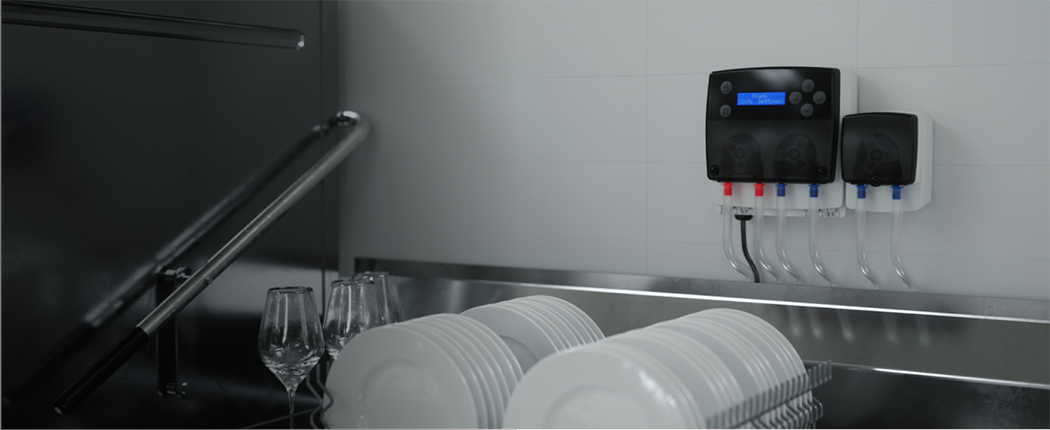 As people return to normality, they have been returning to eating out in restaurants. Before the pandemic, customers were expecting a high level of cleanliness when they dined out, so this expectation has increased. Finding dirty glassware, crockery and cutlery doesn't leave a good impression and can indicate insufficient kitchen hygiene levels. This can result in dissatisfied customers, complaints and a potential loss of business. Commercial kitchens should invest in the right procedures and equipment to ensure their businesses maintain high hygiene and cleaning standards. To ensure that happens, the equipment must work to the same high standard every day. With this in mind, this makes using the right equipment is essential.
Why clean hands matter
Hand hygiene plays an important part in the spread of infection and the cleanliness of commercial kitchens. More than 200 diseases are spread through food*, and as our hands spread most diseases, the first thing to do to prevent the spread is to keep hands clean and practise good hand hygiene. Handwashing prevents the spread of germs and bacteria from your hands to work surfaces, equipment and food. Bacteria can also spread if your hands are damp, as they become a breeding ground for bacteria. Using equipment such as soap and paper hand towel dispensers provide a quick and efficient way to do this.
Touch-free products are on the rise as they eliminate common contact points where germs can be transferred from person to person.
Dishwashing Solutions
Clean plates and cutlery are vital to prevent the spread of bacteria and increase hygiene standards. Dishwash dosing systems that ensure optimal dishwashing performance are key components for ensuring clean dishes. They eliminate poor washing standards from individuals manually washing up and ensure the highest results each time.
Accurate chemical dosage
Using the proper cleaning chemicals is crucial in killing bacteria and reducing the spread of germs and bacteria that lead to harmful illnesses. Chemical dilution systems ensure quality results and reduce waste by diluting and dispensing chemicals accurately when required. A chemical dispensing system is a piece of equipment that doses or dilutes chemicals at the point of use by the end-user. Chemical dispensers achieve the balance between sustaining human resources, cost, and the environment so that businesses remain competitive and profitable.
Often desired results aren't reached due to inaccuracy whilst measuring the amount of chemical or product used. Chemical dilution systems were designed to solve this problem by dosing the correct and required amount each time. This removes human error as employees are no longer required to handle chemicals and pour the required amount.
Chemical dispensers also protect employees and the user, as they cut out direct contact with the chemical. By having the correct amount of chemical dispensed each time, it removes the need for re-cleaning to get the desired results often not achieved by using the wrong amount of product first time around.
Eliminating the need to re-clean areas means less chemical waste, and you only end up using what is needed. Dilution systems enable you to buy concentrated chemicals reducing the packaging and transportation costs for large quantities of ready-to-use product. This also means you will reduce the amount of plastic waste your company produces, making it the greener solution. Overall, a clean commercial kitchen ensures high hygiene and cleaning standards and helps to turn happy customers into loyal customers. Messy and dirty kitchens can have a significant impact on people's wellbeing and financially on your business. However, some products in the market can help ensure you maintain high hygiene standards every day.